We needed to create over 1,000 assets across all channels, including on the Gilt site and across their apps. Assets were updated daily across the board.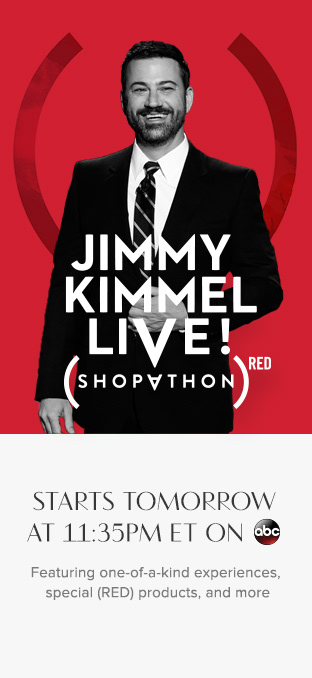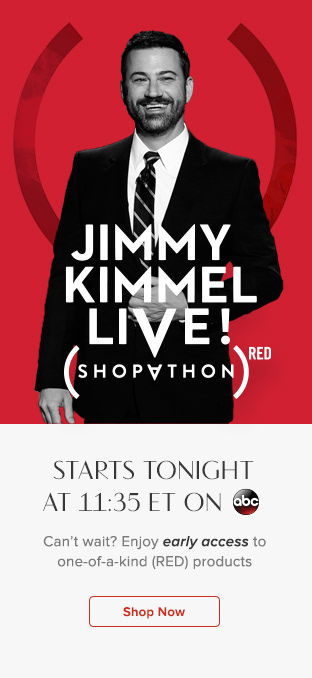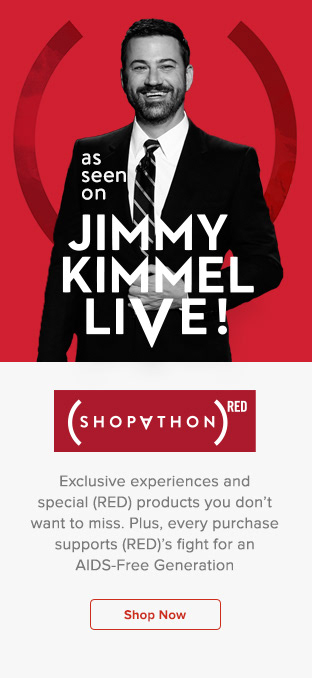 In the members only early access to the e-comm event, we tested different landing pages, each with entrances to the various departments. Leading up to the main sale, we tested a more celebrity-focused content vs. more cause-focused content.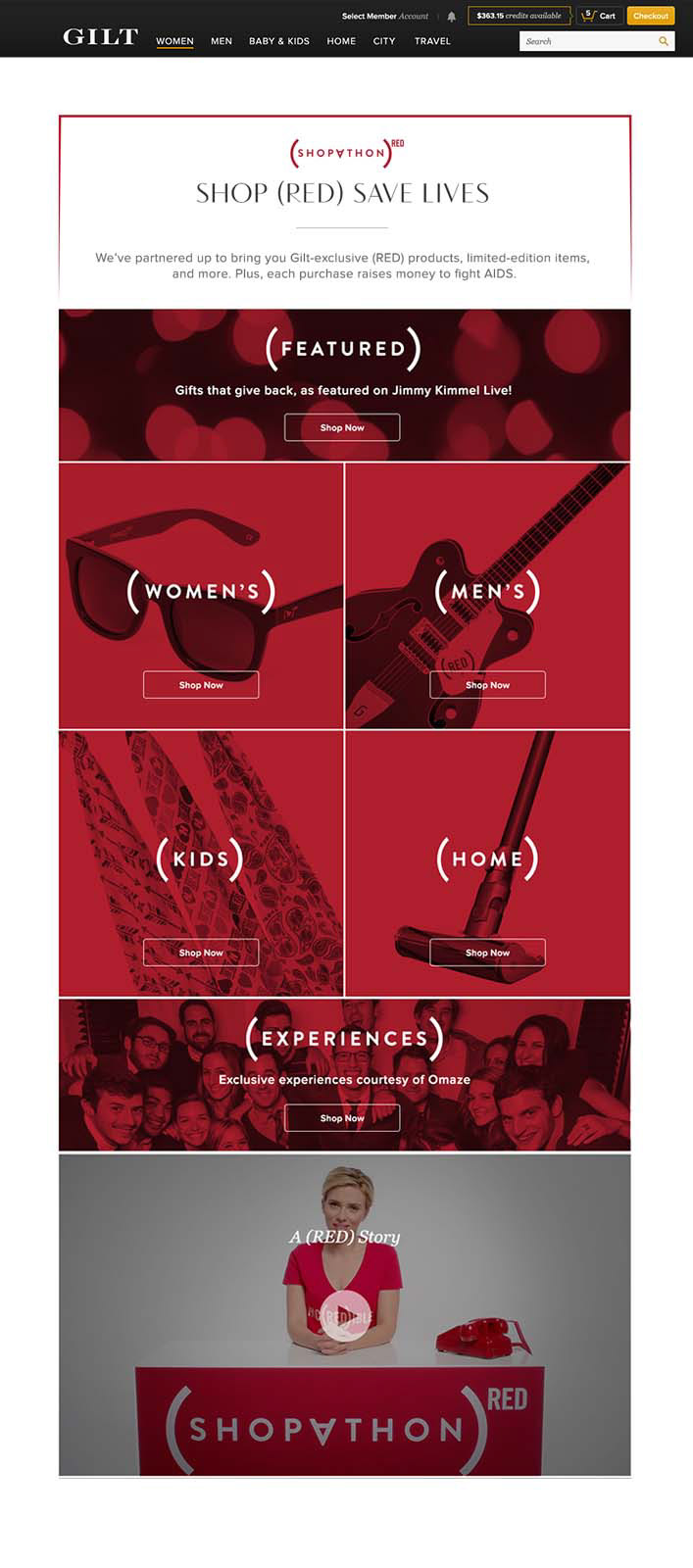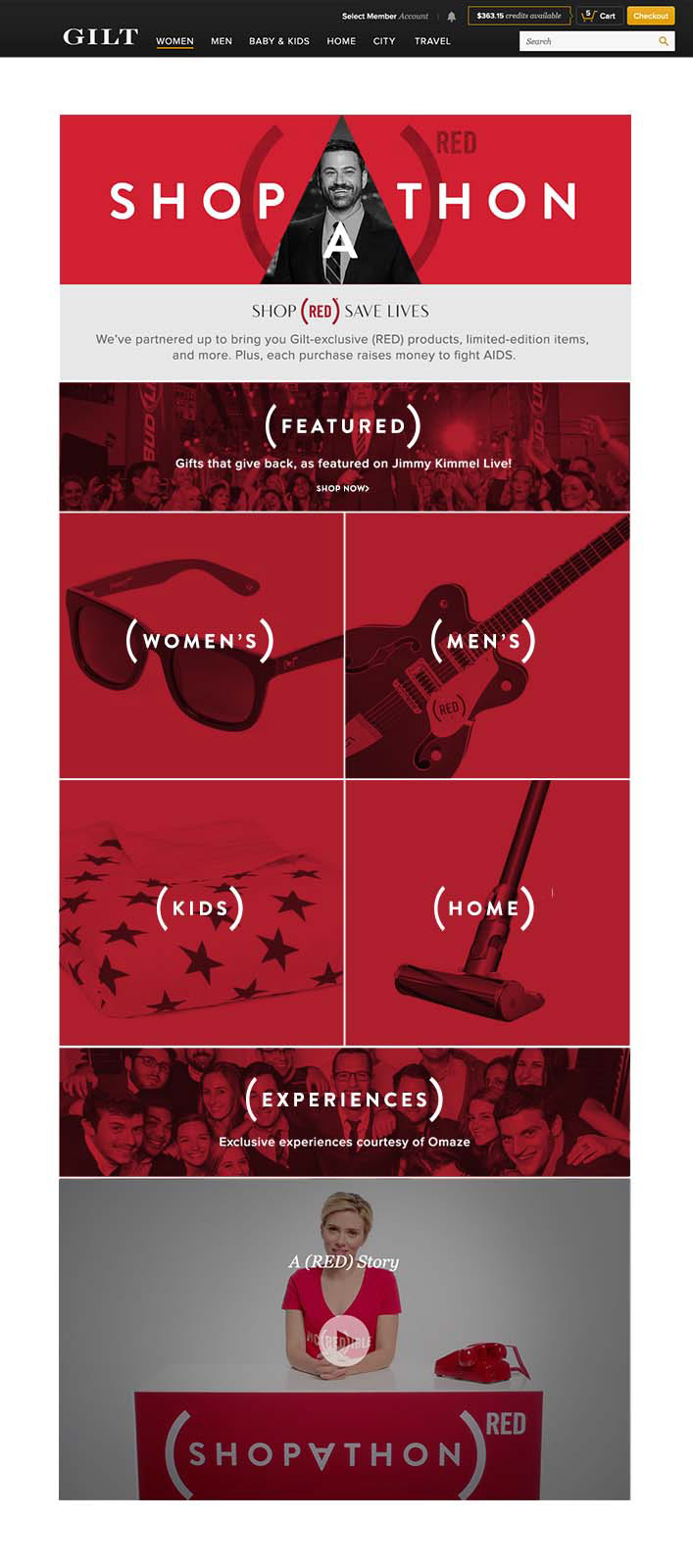 It was a delicate balance between four sets of brand guidelines and stakeholders: Gilt, Jimmy Kimmel Live, (RED), and ABC.