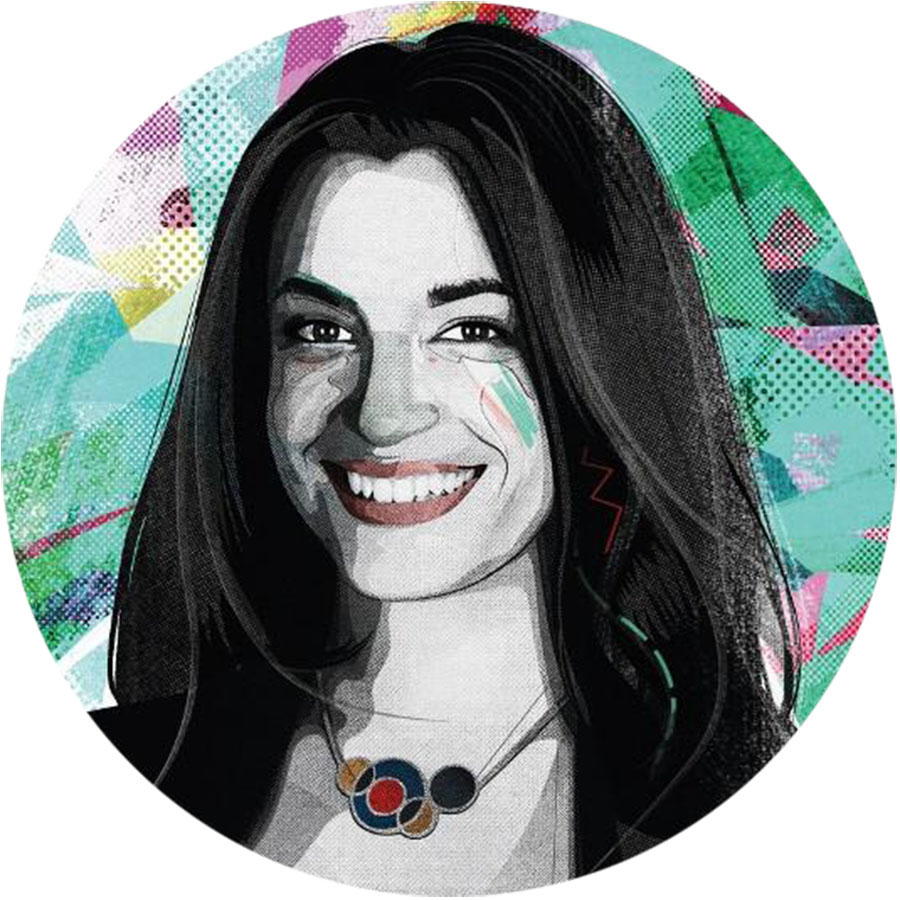 Chiara Bajardi likes to make stuff (better).
Lovingly referred to as 'artybajardi' for as long as I can remember, I'm an interdisciplinary designer with a focus in making dope things that don't negatively impact the world. 
I've been working as a creative professional in NYC for the past 12 years: the first 7 of which were spent in the areas of branding, editorial, and publication design, while the last 5 focused in digital product design, including design research, testing, UI/UX, and visual design. I speak art. I speak code. I speak purpose.
I've been a member of teams and a leader of teams in the realms of fintech, medtech, fashion/e-comm, and smart devices. When I'm not working with you, I'm working to develop my own ventures geared toward making the world a little easier to live in.
I have a Bachelors in Fine Arts from Syracuse University, a Masters in Design from the School of Visual Arts, and am an alum of Google's 30 Weeks incubator for design founders. I like to hang on the border of design and business and live to transform complex information into delightful, valuable visuals.
I believe in the power of design to move people—not just product—and am forever on the lookout for opportunities to prove it. 
Other interests include live music, travel, politics, and pumpernickel everything bagels.
Need help with an awesome project? Reach out
by phone [914 474 2746], 
via
email,
 or submit the form below. I can also be found on 
LinkedIn
, and 
Working Not Working
.
I look forward to collaborating!
Awesome. Thanks for reaching out! Can't wait to hear what you've got cookin.